HT-1 Carbon Dioxide Generator This product was developed by Taiyuan Agricultural Machinery Research Institute. It is mainly used for the production of pollution-free vegetables in greenhouses and has obvious effect of increasing production. Its working principle is to use chemical reaction branch to produce carbon dioxide gas. The product has achieved human quantitative control from the structure, convenient in operation, low in running cost, uniform in diffusion of gas and fertilizer, and small in one-time investment. Use it once in the morning on a sunny day after rolling blinds; half or no on cloudy days; no snow days. According to the size of the greenhouse, the daily operating cost is generally around 0.7 yuan, which can save 10% to 20% of pesticides. According to different vegetable varieties, increasing the concentration of carbon dioxide can increase greenhouse crop production by more than 30%. CF-3.5 greenhouse disease prevention and control machine This machine was developed and produced by the Taiyuan Agricultural Machinery Research Institute. It adopts ozone-based anti-virus principle to carry out residue-free prevention and control of greenhouse diseases. In 2003, it was included in the Taiyuan municipal government pollution-free vegetable production and implementation project. The machine has an automatic timing control function, which can meet the agronomic requirements of different operating periods in winter and spring, and improve the control effect. The control effects on gas transmission and soil-borne diseases of vegetables can reach 90% and 73% respectively, and 60% to 90% of pesticides can be saved. It is one of the main scientific and technological means for the production of greenhouse vegetables without pollution. DWG-2.5 Micro tillage Machine This machine is developed and produced by Beijing Duoliduo Machinery Equipment Manufacturing Group. It has many functions such as rotary tilling, weeding, earth-cultivation and ditching. It is widely used in greenhouses, orchards, hills and hills, and urban gardens. operation. Small size, light weight, small ground contact area, and low fuel consumption. According to different work items, the fuel consumption is 0.3L/h~1.2L/h, saving energy and reducing operating costs. 600N type multi-function management machine This machine is produced by Beijing Yuankai Machinery Manufacturing Co., Ltd. It is suitable for cultivating, weeding, rotary cultivating, fertilizer mixing and ditching in vegetable gardens, orchards, tea gardens, gardens, greenhouses and other places. The machine is equipped with an air-cooled four-stroke 3.6kW~5.2kW gasoline engine, which has high operating efficiency and easy operation. 3DC Series Ozone Control Machines for Greenhouse Diseases 3DC Series Ozone Control Equipment for Greenhouse Diseases The air is used as a raw material in greenhouses to achieve the ozonation of air through high pressure discharge technology. Due to the strong oxidizing properties of ozone, a certain concentration of ozonized air can quickly kill or purify the air in the greenhouse, harmful bacteria, fungi, and bacteria on the surface of plants. After the sterilization process is completed, ozone is reduced to oxygen for several tens of minutes at room temperature due to the reducing characteristics of ozone. Therefore, the use of ozone sterilization without pollution, no residue, is currently recognized as a green sterilization technology. The series of products are suitable for the prevention and control of airborne diseases in greenhouse greenhouses ranging from 1000m3 to 2500m3. The ozone concentration is 0.00510-6~0.0510-6, which can reduce the amount of pesticide used by vegetables by 60% to 95%. It is the best technology guarantee equipment to replace pesticides and produce pollution-free green high-quality vegetables. This series of products can also be used for flowers, edible fungi, storage preservation and various water treatment and other fields that need to be sterilized. SY Series Sunlight Greenhouse Rolling Machine SY Series Sunlight Greenhouse Rolling Machine is a special product developed by Tianjin Sanyuan Mechanical and Electrical Equipment Factory for solar greenhouse straw mat and thermal insulation coil shop. It has applied for 4 national patents. The machine adopts a two-stage planetary gear reducer with small tooth difference, which has the characteristics of small size, light weight, low input power, and large output torque. Suitable for greenhouses with a length of 60m to 120m and a span of 6m to 9m.
This classification summarizes the Natural Chlorella produced by our own factory in northwestern of China .
We have advanced equipment and strict quality control system to ensure the quality and production.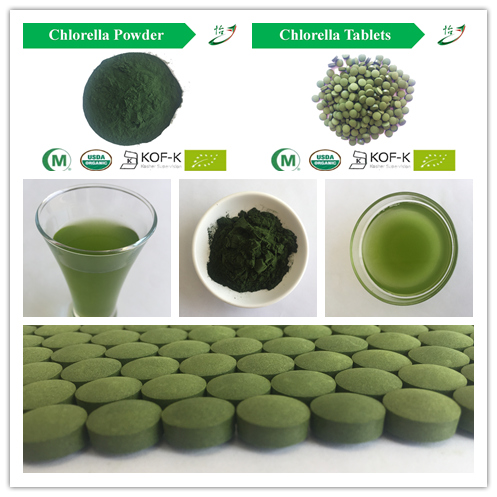 The products under the classification are:
1. Food Grade Chlorella Powder .
2. Feed Grade Spirulina Powder .
3. Chlorella Tablets .
Various parameter specifications of our product:
Naturland Certified ; CERES certified .
EU & NOP standard ; Kosher & Halal Available .
Low heavy metals & Micro Contents , Low & Stable PAH4 Level ,
PAH4 value is less than 10 ppb .Low microorganismsNon-Irradiation ,
Non GMO , Gluten Free , Allergen Free , Pesticides Free .
Own Factory : Manufacture in northwest of China . Legitimacy , Regularity , Cultural .
Own Lab : Quality control and Product development . Strictly , Creativity , Responsibility .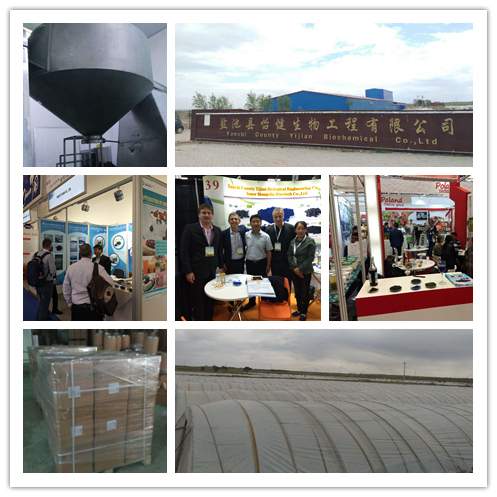 About Company
Yanchi County Yijian Biotechnol Co.,Ltd
was founded in Dec 2012 ,
by Mr. Dezhi Zhang ,
the legal representative of the company .
Company registered capital is 10 million RMB .
The main business sectors are culture , processing , internal sales , import and export trade of Organic Spirulina and Organic Chlorella products .
Yijian is known globally as one of the major suppliers of microalgae products across the world .
Annual production rate is 600 Mt .
Average annual sales income is around 5 million dollar .
Natural Chlorella
Natural Chlorella,Chlorella Spirulina Powder,Natural Organic Chlorella,Natural And Pure Chlorella
YANCHI YI JIAN BIOLOGICAL PROJECT CO.,LTD , http://www.spirulina-yj.com